Self-Storage Units
Our Self-Storage Units come in sizes that range from 63 sq. ft. to 160 sq. ft.
Drive Right Up to Your Personal Self Storage
Household & Furniture Storage
Bicycles
Sporting Equipment
Excess Office Storage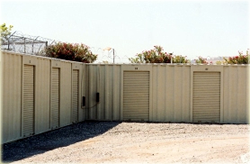 Use your Lock – your Key
Affordable low prices
We are open 7 days a week except major Holidays
Our office is open 7 days a week as well.
Refer a friend and we will give to you a $50.00 credit towards your rent.
Check in and out at the office and our security cameras are everywhere!
We are dedicated to providing our clients with prompt, professional and friendly service.
Our goal at Coast Storage Co. is to stay in touch with any changes in our industry, so that we can always offer you the latest and most current information and services.
Give us a call today and allow us to answer any questions or concerns that you may have. We look forward to speaking with you.